TOPFUND 6-12 Set Of 7 Pure Gold Occult Style Crystal Singing Bowl With Case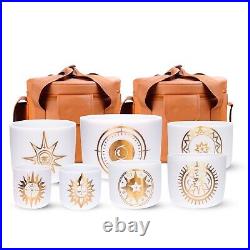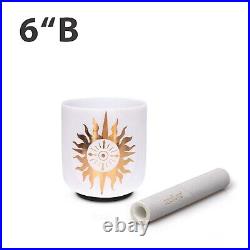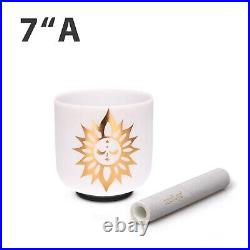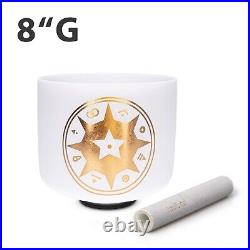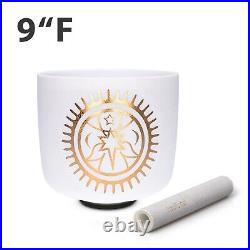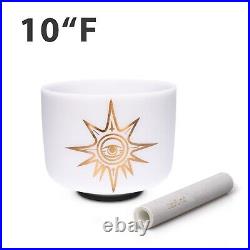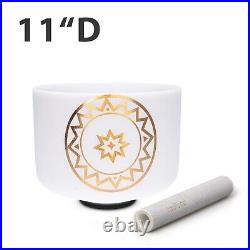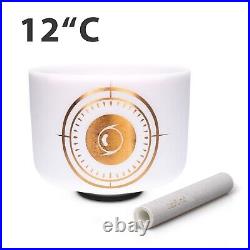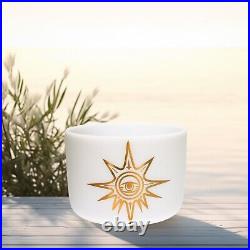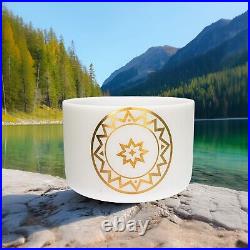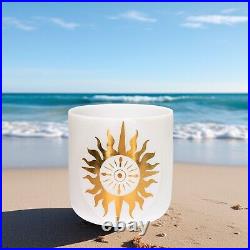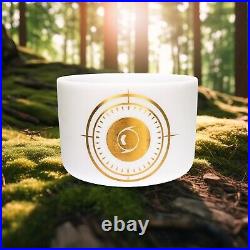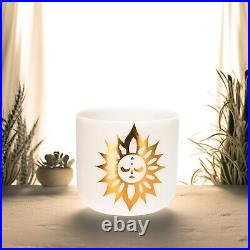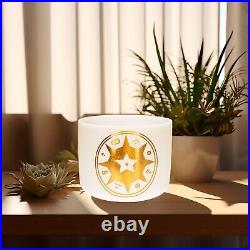 TOPFUND quartz crystal singing bowls boast a captivating, translucent white surface, meticulously crafted using the purest quartz crystals within our state-of-the-art factory. These bowls and sets represent the epitome of quartz crystal quality, created through a high-temperature fusion process that results in exquisite quartz glass. At TOPFUND, throughout the firing process, our commitment to excellence ensures the production of only the finest quartz singing bowls and accessories, consistently upholding the most rigorous global quality standards. Our crystal singing bowls are meticulously categorized based on their sizes and the dominant musical note they produce. Larger bowls often resonate with notes from deeper octaves, but each size category encompasses a diverse range of possible notes.
We continuously refresh our inventory of crystal singing bowls and sets, so we encourage you to subscribe to our store for updates on note and size availability. While crystal singing bowls are exquisitely crafted, they are also delicate instruments.
Always exercise the utmost care when holding, transporting, or storing your crystal singing bowl. Furthermore, it is imperative to employ suitable strikers, rubber mallets, and O-rings when playing your bowl. We recommend maintaining a minimum distance of 10 inches between the bowl and a person's head during play. Additionally, it's essential to avoid playing crystal bowls within 10 inches of each other, as their powerful vibrations can lead to shattering or breakage. Each TOPFUND singing bowl and crystal singing bowl set includes professional-grade, secure carrying packaging, a suede striker or rubber mallet, and an O-ring - all provided free of charge. These components enhance sound healing, chakra meditation, and yoga practices, ensuring a harmonious and transformative experience. 1 Discover Balance with Our Chakra Tuned Crystal Singing Bowl. Elevate your meditation and healing journey. Perfect for energy centers alignment. Crafted for beauty and sound. Gift yourself or a loved one.
2 Steps to Play the Singing Bowl: Find a quiet, calm space for your practice Place the O-ring on a flat surface for larger bowls or hold smaller bowls in your hand Gently tap the outer rim and glide the mallet around the edge Maintain constant, firm pressure for a continuous ringing sound Practice to achieve the perfect sound, using light tapping pressure. 3 Crystal Singing Bowl Variety: TOPFUND crystal singing bowls are categorized by size and dominant musical note Larger bowls tend to produce deeper octave notes All bowls have a range of possible notes Subscribe to our store for updated bowl notes and sizes.
4 TOPFUND Crystal Singing Bowl Offerings: Explore our range of quartz crystal singing bowls Discover gemstone fused singing bowls and clear handle crystal singing bowls Chakra tuned sets of crystal singing bowls available We also offer crystal singing pyramids and other sound healing instruments for meditation.