Sheaffer Diamond Pattern 14k G. F. Marker and Ballpoint Pen Set Perfect Shape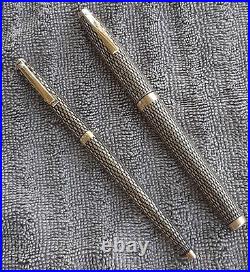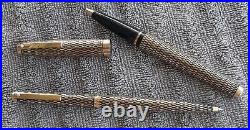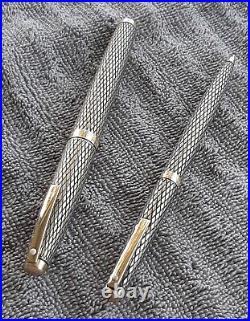 Sheaffer Imperial Diamond Pattern 14k Gold Filled Pens. Outstanding Condition Both with New Refills. Marker Pen with New Textor Tip Refill. Ballpoint Pen with New Refill. Both Pens 14K Gold Filled, much thicker than gold filled.
In Like New Condition--Perfect in all respects.