Pure Bronze Kansa Thali Dinner Set Big 49 Pieces Gold Pure Kansa Heavy Luxury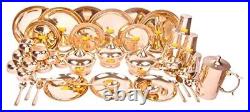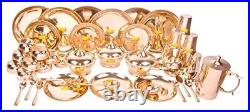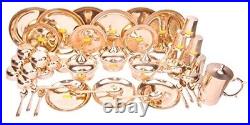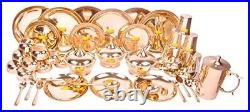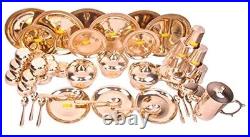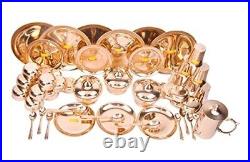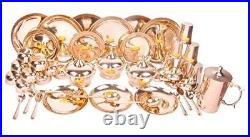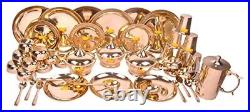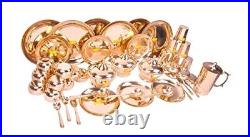 Bronze is an alloy consisting primarily of 80% Copper commonly with about 20% tin. Bronze is typically very ductile alloys. Bronze also oxidize as it is a mixture of copper & tin and it need to be cleaned in every 2-3 days to preserve its shining like brass/gold. The primitive man started drinking water from his cupped hands.
Till the invention of stainless steel, aluminum and plastic, common man was using Bronze, brass and copper glasses for drinking water. From ancient times, drinking water from Bronze glass is good for health.
In Hindu religion Bronze metal was considered as "Lakshmipradham" meaning equivalent to "GoddessLakshmi". Care: To keep bronze pieces always shiny, you have to clean and polish them as soon as they start losing their luster. The sooner you re-polish, the easier it is to make them shine. You will need to repeatedly wash the bronze items by cleaning powder or paste (lemon juice & baking soda) to clean of the Patina.
Gloves are recommended, especially if you have several bronze pieces to clean, because prolonged contact with acid of lemon or cleaning powder is not good for your hands.