Off-White velvet bar chair Pure gold plated Unique Design set of 2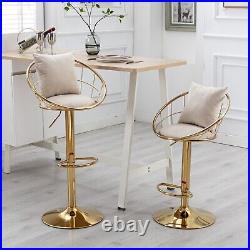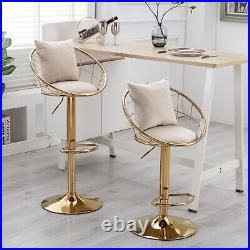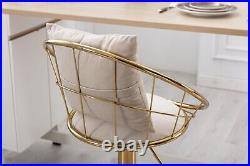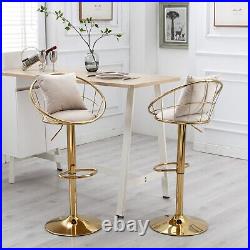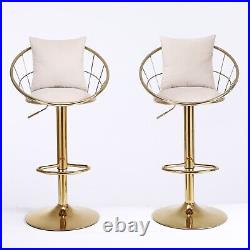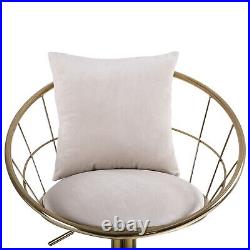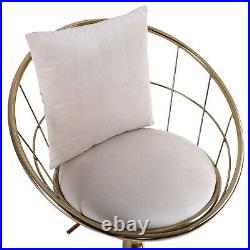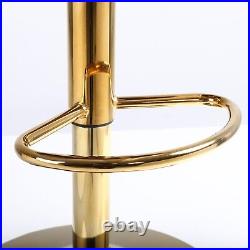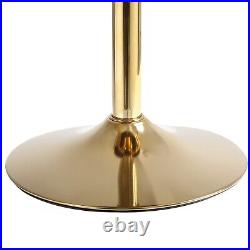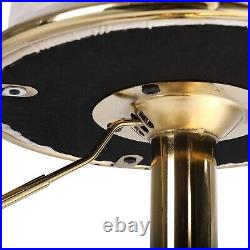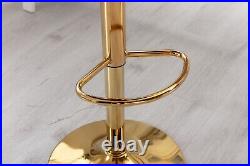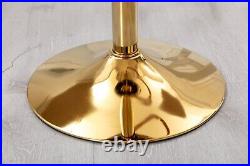 21 in 18.5 in 42 in. The unique network structure is used to weave a beautiful shape of the back of the chair. On the whole bar chair; we gave a small pillow as a gift to make the chair more comfortable. The chair can be rotated 360 degrees and retracted to any height.
In the material; we chose velvet. Velvet not only has a comfortable. Soft feel; but it also makes the chair look more appealing. For the interior; we use high-quality cotton. Not only will it make the chair look fuller; but it will also make the chair feel more comfortable to sit on.
In the choice of chair foot; we used pure gold - plated metal chair foot. The unique design at the bottom of the chair can make the chair more stable.