D'Orlan (Boucher) Gold Layer Necklace Bracelet Set Vintage Perfect Condition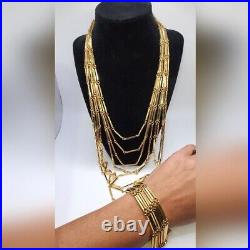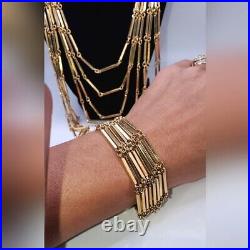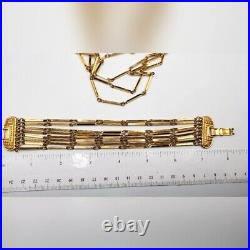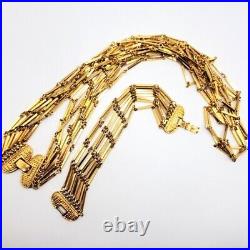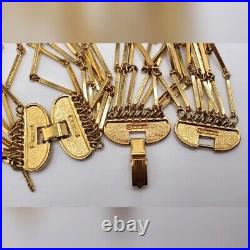 It must have been safely stored away since the 1960's to have such a perfect even coloring. Both pieces are hallmarked and/or tagged and all original!
This set, along with other D'Orlan and Boucher pieces is extremely valuable and collectible. Absolutely gorgeous and with D'Orlan's patented triple 22k gold layering process, you can be certain it will continue to last for years to come! Shortest Layer on necklace is 18" Longest Layer on necklace is 30" Bracelet is 7.5" "D'Orlan, founded in the late 1950s, was a Canadian jewelry company based in Toronto, Ontario. Its founder trained under top jewelry designer Marcel Boucher and produced jewelry exclusively for the Boucher Company, whose vintage pieces are particularly collectable" Please Note: We try to recycle packaging materials wherever possible, reducing our "footprint. As well, some of our items come from estates, friends, relatives and other places.
We do not always know the history of the vintage OR the newer items, packaging, etc. While we endeavor to make every effort to ensure absolute cleanliness, there is a possibility that scents from the past may remain. These may include fragrances, pets, smoke, etc. Please be aware in case of any sensitivities.