1000W Grid Tie Inverter 110V For 24V/36V Solar Pure Sine Wave Inverter, SET of 4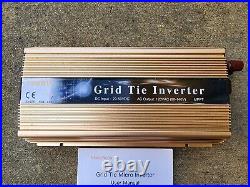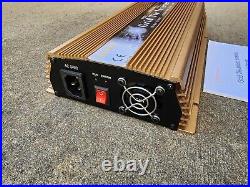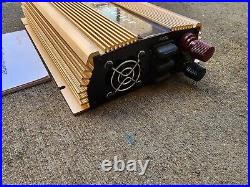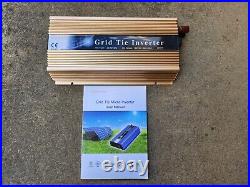 You will get (4) x 1000W Inverters. This 1000W grid tie inverter is a must-have for any home or garden that uses solar panels.
The charger/inverter is made from aluminum alloy and has a gold color. It has a maximum input power of 1000W and a power factor greater than 98%.
The inverter is MPPT (maximum power point tracking) charging mode and has overvoltage and overtemperature protection, among other protection properties. It is designed for indoor use and has a working temperature range of -20? This inverter has DIN VDE 1026 UL1741 grid detection and is resistant to corrosion and waterproof. It also comes with LED indicators and fan cooling to keep it running smoothly.